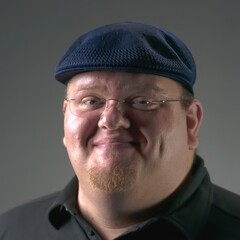 Jeremiah Clark
3D Hard Surface Modeler, Texture Artist, Digital Designer
Duluth, United States of America
About
3D modeler and texture artist with 6+ years of experience. Comfortable with 3D hard surface modeling and texturing, visual design, graphic design, creative project management. Currently exploring UX/UI design.
Comfortable with remote/virtual work, willing to relocate for the right opportunity.
I am currently available for freelance work.
Skills
3d Artist
3D Modeling
Hard Surface Modeling
Low-poly Modeling
Texturing
PBR Texturing
Rendering
Physically Based Rendering
Lighting
Project Management
Vector Illustration
Scrum
Kanban
Photography
Video Editing
Game Development
Teaching
Graphic Design
CSM
Certified Scrum Master
podcasting
Software proficiency

Modo

3ds Max

Maya
Substance Designer
Affinity Designer

Affinity Photo
Photoshop

Marmoset Toolbag

Unity
Unreal Engine

V-Ray
Sketch App

RealHDR
Premiere

Audition
Experience
Freelance art and design services focusing on 3D hard surface modeling and texturing, and visual/graphic design.

- Grumpy Witch: Emilia's Revenge: Rapid creation and iteration of stylized 3D game props and assets for 2.5D platformer. Advised on and de

- Created 3D models of water and wastewater treatment plants and equipment, using layout sketches, diagrams, building plans, cut sheets, and parts documents.

- Worked closely with the Marketing Manager to develop a completely new look for company-wide marketing materials.

- Produced artwork for conference booth, billboard, and internal signage.

- Developed course materials that exposed students to multiple facets of the 3D workflow, and encouraged exploring alternate methods and ways of doing things.

- Classes taught include Game Modeling, Environmental Modeling, Hard Surface and Organic Modeling, Advanced Hard Surface and Organic Modeling.

- Coordinated the activities of artists, programmers, designers, and external team members on dozens of games.

- Dramatically cut the time required for milestone estimation and reduced the need for input by automating the estimation process in Excel.

- Managed four complete projects from concept and planning, through production and handoff: Empress Tai Yang, Lucky Peach, Lucky Lamp, and Golden Dragon.

- Imported game assets into Unity game engine and managed game asset library.

- Increased throughput to keep pace as production increased by 20% ± each year.

- Designed and wrote updated test plans and procedures.

- Got new testers quickly up to speed without losing production speed or quality.